Try the Best Mexican Restaurants in Modesto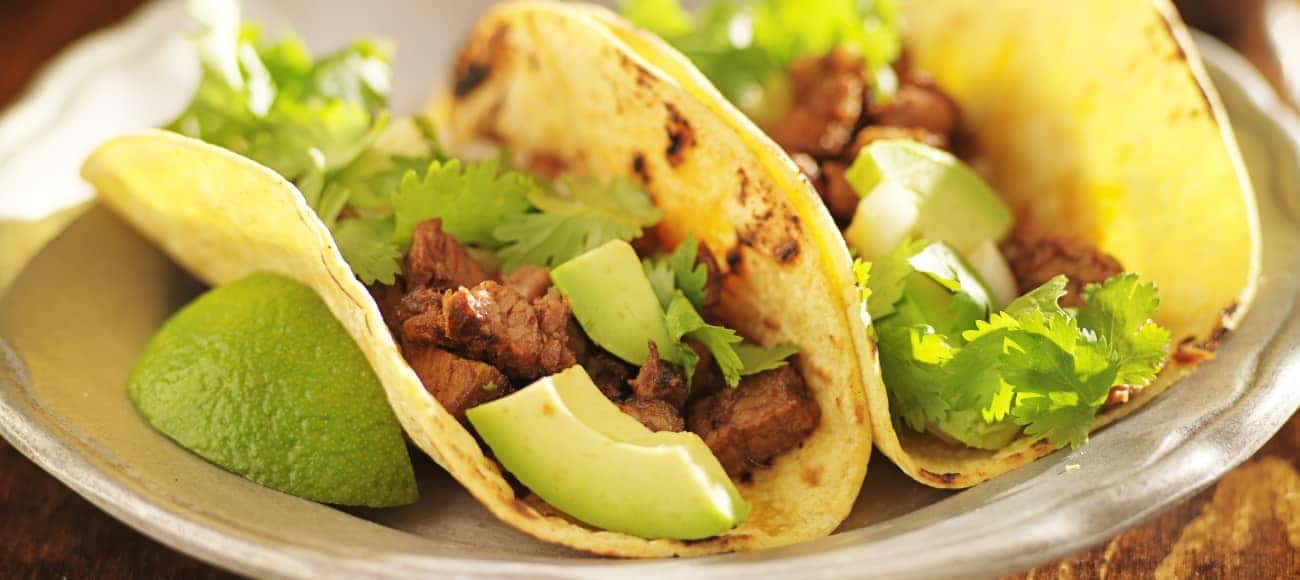 Who doesn't love tacos? When the taco or burrito craving hits, you'll want our list of the best Mexican restaurants in Modesto in hand. From hearty portions to fine dining, there are a variety of Mexican restaurants in Modesto worth trying out. Learn more about our favorite place to get a bite to eat with Mercedes-Benz of Modesto.
Contact Us
Tesoro Fine Mexican Restaurant
For refined Mexican cuisine served in an upscale yet family-friendly environment, we recommend Tesoro Fine Mexican Restaurant. They offer daily food and drink specials, including their popular Taco Tuesday specials. Take a seat at the bar for a handcrafted cocktail to wash down your dinner.
La Parrilla Mexican Restaurant
Once known only by word of mouth, the family-owned and operated La Parrilla Mexican Restaurant has now spread to three different locations. Serving delicious starters like the queso fundido (fondue cheese) and entrees like the taco truck burrito, it's easy to see why this restaurant has continued to expand. Stop by during happy hour for great deals on drinks!
Javi's Fine Mexican Food Restaurant
Famous for their combination platters, you won't have to choose just one meal at Javi's Fine Mexican Food Restaurant. If you have a big appetite and can't make up your mind, the super combination platter will let you pick four of the following items: enchiladas, tostadas, tamales, tacos, sopes, burritos, and/or rellenos. As if that wasn't enough food, the combination platters also come with a side of rice and beans.
Taqueria Modesto
Taqueria Modesto is where you go if you want an upgrade from the drive thru. Affordable and authentic, diners enjoy their budget-friendly $1 Taco Tuesday specials and $2 fish tacos from Friday to Sunday. They also include a breakfast menu and catering options if you're looking for a crowd-pleasing menu for your next event.
El Cazador Mexican Restaurant
Open for lunch, dinner, and drinks, El Cazador Mexican Restaurant has become the go-to happy hour hot spot for many local diners. Friendly service, affordable prices, and tasty food and drinks keep the locals coming back for more.
Explore Modesto's Best With Mercedes-Benz of Modesto
Once you've enjoyed your Mexican feast, find out what else Modesto has to offer with your guides at Mercedes-Benz of Modesto. Contact us to find the best wineries and more!