Haven Women's Center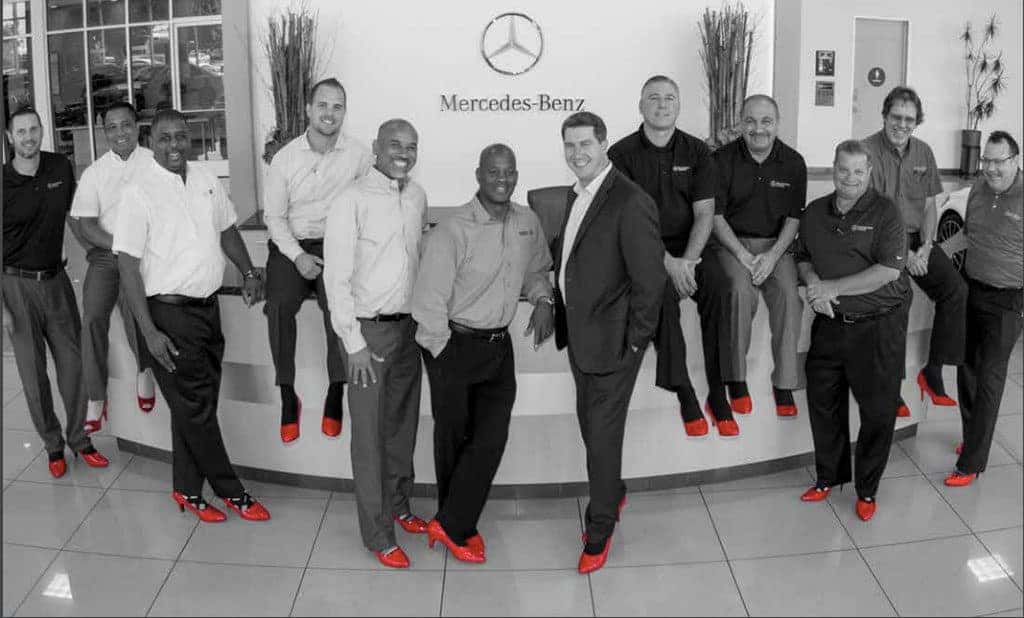 In today's world, advocates and safe spaces are more important than ever, which is why we're so glad that Stanislaus county has organizations like Haven Women's Center. Since 1977, they've made it their mission to serve "all survivors of domestic violence, sexual abuse, and human trafficking regardless of gender identity, immigration status, or sexual orientation." They offer essential services like a 24-hour Crisis Line (209-577-5980), shelter for survivors of gender based violence, support groups, and youth services. Whether you need a place to stay, a listening ear, guidance in difficult times, or someone to stand in your corner, Haven Women's Center is here to help.
It's so important that organizations like this have everything they need to operate. That's why, in 2016, we proudly sponsored their Walk a Mile in Her Shoes event, as well as their 2016 calendar. Mercedes-Benz of Modesto isn't just a dealership; we're a member of the community, which is why we believe it's our responsibility to pitch in where we can—and our staff is with us every step of the way.
This is but one way we're committed to the Modesto community. If you're interested in learning more about our ongoing commitment to the community, contact us today.
More from Mercedes-Benz of Modesto
Are you looking for a sleek electric vehicle that provides comfort and thrill? Check out one of Mercedes-Benz's newest electric vehicles! This brand new 2022 EQS is an electric vehicle that combines efficiency with luxury, and it's becoming a popular choice amongst Merced drivers. Since you'll spend the majority of your time interacting with the…

Soaring gas prices have nearly all of us thinking about gas mileage. If you're looking to make fewer stops at Modesto gas stations, you'll be glad to know that the 2022 Mercedes-Benz A-Class gas mileage reaches an EPA-estimated 35 miles per gallon on the highway*. Let's take a closer look at the details regarding…

When you have an interest in green energy and you're looking to upgrade your ride, we have you covered with the 2022 EQS for sale at Mercedes-Benz of Modesto. Learn about the EQS price in the USA, then explore our virtual inventory to find the configuration that's best suited for taking on your Merced drives. It's…