Best Vineyards and Wineries in Central Valley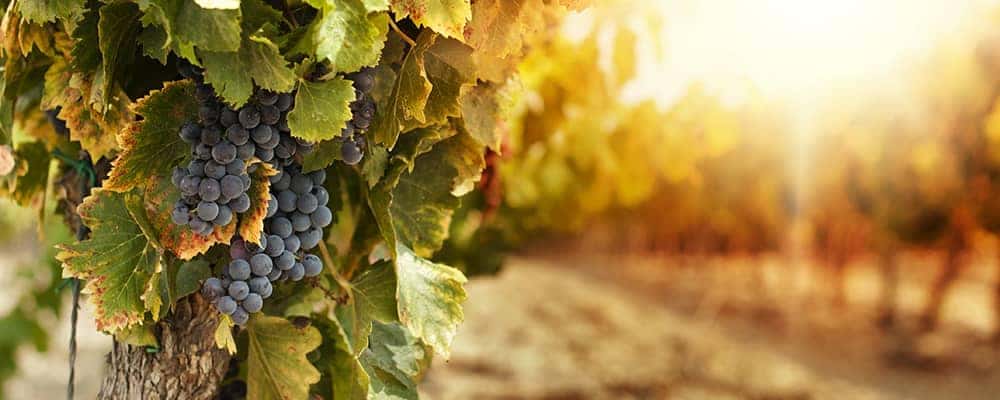 The team at Mercedes-Benz of Modesto is committed to where we live, which is why we give back to the community. It's also why we're the chosen source for folks in Merced and Stanislaus when it comes to fun stuff to do in the area—from festivals in Stockton recommending the best Stockton restaurants to this list of our favorite vineyards and wineries in the Central Valley region—the largest wine-grape producer in California.
Oak Farm Vineyards
Located on a 70-acre estate surrounding by an old growth oak forest, Oak Farm Vineyards specializes in their very own Tievoli red blend, as well as other favorites like Barbera and Cabernet.
Location:
9613, 23627 Devries Road
Lodi, CA
Ficklin Vineyards
The most awarded and oldest port winery in the country, Ficklin Vineyards was founded in 1946 and is known for their attention to detail, timing, and patience. With a vast selection of ports from which to choose, Ficklin is a must see on the Central Valley wine trail.
Location:
30246 Avenue 7 1/2
Madera, CA
---
Quady Winery
Home of the Electra Moscato and Vya Vermouth, Quady Winery is a world-class port and dessert winery with a breathtaking array of sweet wines that will leave you wanting more.
Location:
13181 Rd 24
Madera, CA
D'Art Wines
The estate vineyard at D'Art Wines was planted in 1999 with Clone 8 Cabernet Sauvignon. Established by couple Dave and Helen, this winery friendly winery is also quite sophisticated—insisting on careful drainage of the high-quality sandy loam soil, as well as careful cane thinning and meticulous timing.
Location:
13299 Curry Avenue
Lodi, CA
---
Jesse's Grove Winery
Part of an American tradition going back to Joseph Spenker's establishment in 1888, Jessie's Grove Winery is a testament to quality and resilience. With the oldest zinfandels in the Lodi region, Jesse's Grove should surely be a stop on your list.
Location:
1973 W. Turner Road
Lodi, CA
Explore Central Valley with Mercedes-Benz of Modesto!
There are a lot of reasons people choose Mercedes-Benz of Modesto, from our professional service and incredible selection to our understanding of the history of the Mercedes-Benz logo. Plus, our commitment to the community is yet another reason why drivers choose us. Remember, when you're exploring the vineyards and wineries in Central Valley, be responsible. Never drink and drive; instead, choose a designated driver, take an Uber or Lyft, or call a friend for a ride home. Contact us for questions, like where to find delicious Mexican food in Modesto!
Related Posts from Mercedes-Benz of Modesto
Are you looking for a sleek electric vehicle that provides comfort and thrill? Check out one of Mercedes-Benz's newest electric vehicles! This brand new 2022 EQS is an electric vehicle that combines efficiency with luxury, and it's becoming a popular choice amongst Merced drivers. Since you'll spend the majority of your time interacting with the…

Soaring gas prices have nearly all of us thinking about gas mileage. If you're looking to make fewer stops at Modesto gas stations, you'll be glad to know that the 2022 Mercedes-Benz A-Class gas mileage reaches an EPA-estimated 35 miles per gallon on the highway*. Let's take a closer look at the details regarding…

When you have an interest in green energy and you're looking to upgrade your ride, we have you covered with the 2022 EQS for sale at Mercedes-Benz of Modesto. Learn about the EQS price in the USA, then explore our virtual inventory to find the configuration that's best suited for taking on your Merced drives. It's…